Specialty Flares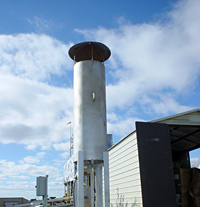 GBA-Corona also offers a variety of specialty flares for less traditional flaring applications. These flares range from:
Fully Enclosed Ground Flares
Gas Assist Flares
Water Assist Flares
Hydrogen Flares
Low BTU Flares
Trailor Mounted Flares
Liquid / Oil Flares
GBA-Corona's President and employees have promised the worldwide oil and gas industry that "we will continue to develop products that meet the technical requirements of a changing market, and to apply all of the technologies in a proper manner, and of the highest professional integrity." While most companies are thinking about improving their internal processes, GBA-Corona employees are thinking about how to optimize your operations, in your region, anywhere in the world.
How can you take advantage of passive air mixing and achieve maximum combustion stability?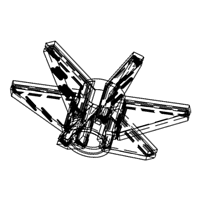 When GBA-Corona's Hex Vane Burners are combined with other GBA-Corona equipment, staging complications and inefficiencies associated with conventional burners are eliminated. Flame patterns can now be maintained throughout the entire flow range. GBA-Corona's Hex Vane Burners are primarily used for horizontal distribution relief systems, yet, where other application conditions are suitable - Hex Vane Burners may be your solution. Contact our team and we'll help you find the most valued solution(s) to your waste gas disposal application.
GBA-Corona is committed to providing flare equipment with the highest quality of design, materials and construction in order to achieve performance and longevity that will exceed our customer's expectations. GBA-Corona will dedicate all resources available to our customers to provide expert technical support, engineering and service from conceptual design studies to field commissioning.
Please contact GBA-Corona for additional information regarding specialty flares.